Micronutrient Testing
Learn More About Micronutrient Testing in Natural Medicine
At the Health and Vitality Center, Dr. Shiva Lalezar often utilizes micronutrient testing (analysis by SpectraCell Laboratories) to uncover hidden vitamin and mineral deficiencies. As a prominent Los Angeles holistic doctor, Dr. Lalezar considers micronutrient testing to be one of our more important diagnostic tests.
Are nutrient deficiencies really a problem today?
Yes. Although we don't commonly see very many cases of classic diseases caused by vitamin deficiency, e.g. scurvy (Vitamin C deficiency), rickets (vitamin D deficiency), pellagra (niacin deficiency), beriberi (Vitamin B1 deficiency), in modern-day clinical practice, we now know that more subtle deficiencies – called suboptimal levels – of certain nutrients are associated with a wide variety of medical conditions.
Examples of Diseases Correlated with Specific Nutrient Deficiencies:
In recent years, research has revealed strong correlations between nutrient deficiencies and certain diseases. This is not simply a vague theory confined to natural medicine, or a nutritional fad; these associations are evidence-based, backed up by a plethora of clinical studies. Here are just some examples:
Vitamin D deficiency: osteoporosis, metabolic syndrome/obesity, heart disease (atherosclerosis), high blood pressure, chronic fatigue syndrome/fibromyalgia, autoimmune diseases such as rheumatoid arthritis and lupus, as well as certain cancers
Glutathione deficiency: Parkinson's disease, Multiple Sclerosis, Alzheimer's disease, asthma, heart disease (atherosclerosis), hepatitis and other liver diseases
Vitamin B-12 deficiency: anemia, heart disease and stroke (via elevated homocysteine levels)
Vitamin C deficiency: skin problems (because of lowered collagen production), impaired wound healing, glutathione deficiency (Vitamin C is required for glutathione biosynthesis), depression and mood swings (because Vitamin C is a precursor for the synthesis of many neurotransmitters)
Why is micronutrient testing by SpectraCell the most advanced micronutrient diagnostic test available?
Conventional methods simply take a blood sample and measure the serum concentration of a particular vitamin or mineral. Static serum levels cannot accurately assess cell metabolism and utilization. At the Health & Vitality Center, we use SpectraCell micronutrient testing because it measures how micronutrients are actually functioning within your white blood cells. A diagnostic test that uses functional parameters – no wonder we find it invaluable in our practice of functional medicine!
Treatment Options
If this diagnostic test reveals nutrient deficiencies, we may recommend the following treatments:
Intravenous Vitamin Therapy
Nutritional Supplements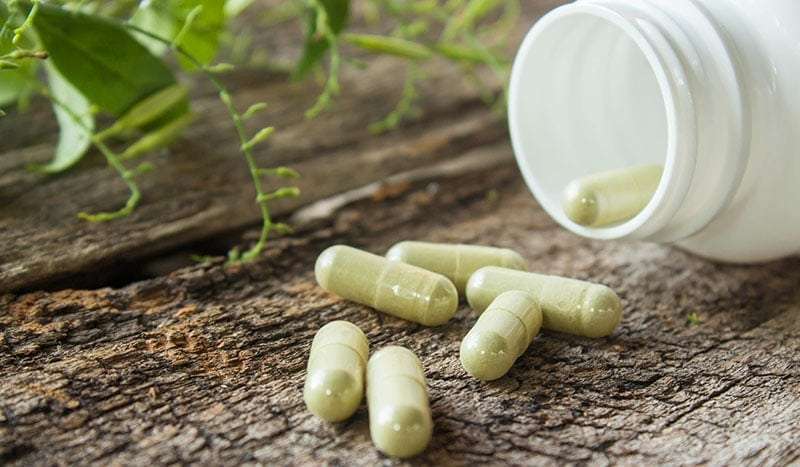 How do I find out more about Micronutrient Testing?
Call the Health & Vitality Center at 310-477-1166 or click here to schedule an appointment with Dr. Shiva Lalezar. We will be happy to answer any questions you might have.
Testimonials that say a lot!
"Dr. Lalezar, just a note to thank you for the chelation treatments, which have made a major difference in my health! All of your services are really excellent but the chelation in particular is fantastic."
"Ever since I have been seeing Dr. Lalezar, my overall health has improved 100%. Dr. Lalezar's techniques and methods have helped me lose over 60lbs and maintain the weight loss. I have not felt this healthy and young in years."
"Dr. Lalezar has changed my life. Before I became her patient, I consulted with several doctors, but to no avail. After being treated by Dr. Lalezar, all of that changed."
"She literally has changed my life both psychologically and physically. Her advice along with her treatments works so well that I have a totally different life now."
"Five years ago, I couldn't even walk and now I am dancing! YES – GO TO DR. LALEZAR! She is the best physician in Los Angeles (and maybe the world)!"
"Dr. Lalezar is the best! She helped me recover from Hashimoto's thyroiditis and I am feeling the best I have in 14 years. I cannot recommend her enough!"
"I went to Dr. Lalezar frustrated that after having seen 4 specialists. No one could figure out what was wrong with my thyroid. Well, she did in the first 10 minutes I met her. I highly recommend Dr Lalezar."
"I have my Dr. Lalezar to thank for my life and my health. I spent probably over $100,000 over the years looking for answers only to be told it was all in my head. I am so grateful. If I hadn't found her, I can't imagine where I'd be."
"I feel better than I have felt in years thanks to Dr. Lalezar. I had been to other doctors … She has prescribed balancing hormones and various minerals and micronutrients to get me feeling better than ever. Those, along with chelation IVs have made incredible transformations in my health."
A Note to Medical Professionals:
We often collaborate with a variety of physicians' practices on puzzling, challenging and complex medical conditions and we welcome the opportunity for CROSS-REFERRALS.
Internists • Dentists • Dermatologists • Gastroenterologists • Rheumatologists • OB/GYNs • Urologists • Infertility Specialists