Magnesium IV Drip
Are you experiencing chronic fatigue, muscle aches, or anxiety? Have you been told—or do you suspect—that you have a magnesium deficiency?
The Health & Vitality Center, a leading center for Functional Medicine in Los Angeles, offers the Magnesium IV Drip to treat a deficiency of this vital mineral. It is estimated that 50% of people do not have an adequate amount of magnesium in their bodies.
Magnesium deficiency may lead to irregular heartbeats and can cause or worsen multiple medical conditions such as Chronic Fatigue Syndrome and Fibromyalgia, as well as lead to anxiety and tense muscles or spasms.
What is a Magnesium IV Drip?
Dr. Shiva Lalezar, D.O., is a pioneer in the use of IV therapy. Intravenous magnesium sulfate, delivered via a Magnesium IV Drip, is a clinically proven treatment for a variety of conditions such as cardiac arrhythmias and hypertension. Magnesium through IV is often used in conjunction with a Myer's cocktail, an IV vitamin therapy that combines several crucial vitamins and minerals in one treatment.
Magnesium IV Drip effectively enhances the function of the muscular and nervous systems. Your body needs magnesium to perform over 300 biochemical reactions necessary to sustain life. Magnesium is also a natural calcium channel blocker that helps reduce the workload of the heart.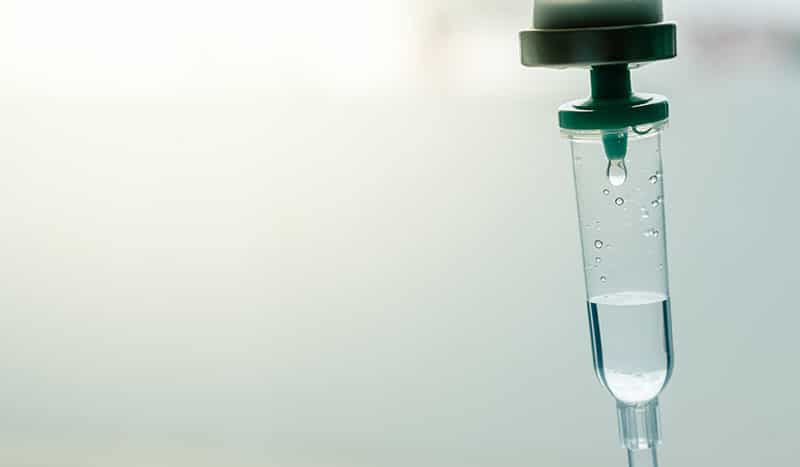 What is a Magnesium Drip for? Can I get a Magnesium Drip for high blood pressure?
Many conditions can be managed through an IV Magnesium Drip therapy. Here are a few of the disorders that Dr. Lalezar treats using magnesium through IV:
Anxiety

Anxiety is often treated with prescription medication. Many doctors do not consider that a lack of magnesium can stress your body and create or worsen anxiety. The Magnesium Drip has proven effective in the treatment of anxiety in many of our patients.

Cardiac Arrhythmias

Magnesium deficiency causes major stress on the muscular system. The most important muscle in the human body is the heart. There is an intricate connection between magnesium and the heart's electrical stability. Magnesium deficiency may cause irregular heartbeats commonly known as arrhythmias. Magnesium Drip therapy results in relaxation of the heart and dilates blood vessels. This allows the heart to work more efficiently.

Chronic Fatigue Syndrome

Some reports suggest that magnesium may be helpful in lessening the symptoms of chronic fatigue syndrome.

Fibromyalgia
Hypertension

Magnesium is a powerful vasodilator. When blood vessels are dilated, blood pressure comes down dramatically. Dr. Lalezar has weaned off many of her patients' blood pressure medications in a safe manner.
How is intravenous magnesium administered?
You will receive your Magnesium IV Drip in our relaxing, comfortable IV therapy suite or in the comfort of your own home. You can read a book, listen to music, or even work on your laptop computer while you are being treated.
How does magnesium help fight anxiety?
Magnesium plays an important role in a number of bodily functions; it is one of the most abundant minerals in the body. In addition, it has a number of health benefits. Research suggests1 that magnesium is a natural treatment for anxiety. Different researchers2,3 have found that magnesium had a considerable effect in reducing mild anxiety, generalized anxiety and postpartum anxiety. One of the reasons why magnesium may be helpful for the reduction of anxiety is that it may improve brain function. Furthermore, magnesium plays an important role in the regulation of neurotransmitters that send messages throughout the body. For this reason, magnesium may help reduce stress, anxiety and improve brain function. Magnesium is said to affect a part of the brain called the hypothalamus. The hypothalamus helps regulate adrenal and pituitary glands; these glands are responsible for how you respond to stress. You might want to consider using magnesium if you have an anxiety disorder as it helps reduce the symptoms.
According to studies4.5, many people are not getting enough of magnesium through their diets which results in increased stress and anxiety. Low levels of magnesium can also lead to low levels of other minerals such as calcium.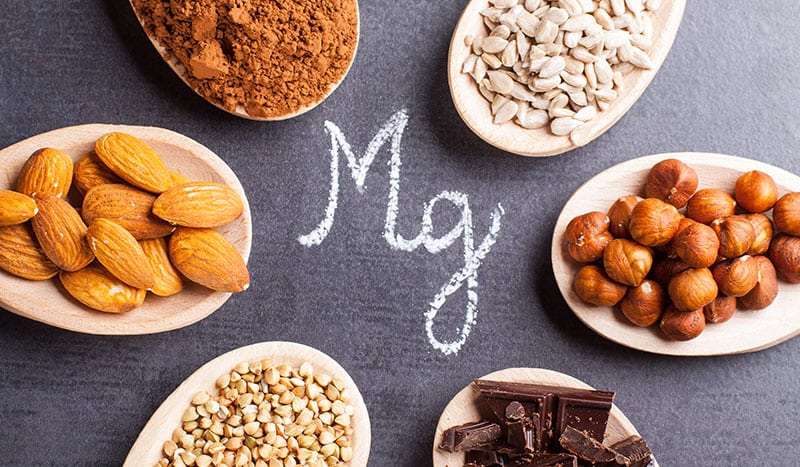 How do I get more information on Magnesium IV therapy?
If you suffer from any of these conditions or are interested in the Magnesium IV Drip or any other kind of infusion therapy, contact the friendly compassionate staff at the Health & Vitality Center at 310-477-1166 or click here to schedule an appointment.
Dr. Shiva Lalezar, a naturopathic doctor and Functional Medicine specialist in Los Angeles, will thoroughly examine you and guide you toward the holistic treatment that's right for you. You can set up your consultation by contacting our office today.
References
Boyle, N. B., Lawton, C., & Dye, L. (2017). The effects of magnesium supplementation on subjective anxiety and stress—a systematic review. Nutrients, 9(5), 429.
Misri, S., Abizadeh, J., Sanders, S., & Swift, E. (2015). Perinatal generalized anxiety disorder: assessment and treatment. Journal of Women's Health, 24(9), 762-770.
Ali, E. (2018). Women's experiences with postpartum anxiety disorders: a narrative literature review. International journal of women's health, 10, 237.
Schwalfenberg, G. K., & Genuis, S. J. (2017). The importance of magnesium in clinical healthcare. Scientifica, 2017.
DiNicolantonio, J. J., O'Keefe, J. H., & Wilson, W. (2018). Subclinical magnesium deficiency: a principal driver of cardiovascular disease and a public health crisis. Open heart, 5(1), e000668.
Testimonials that say a lot!
"Dr. Lalezar, just a note to thank you for the chelation treatments, which have made a major difference in my health! All of your services are really excellent but the chelation in particular is fantastic."
"Ever since I have been seeing Dr. Lalezar, my overall health has improved 100%. Dr. Lalezar's techniques and methods have helped me lose over 60lbs and maintain the weight loss. I have not felt this healthy and young in years."
"Dr. Lalezar has changed my life. Before I became her patient, I consulted with several doctors, but to no avail. After being treated by Dr. Lalezar, all of that changed."
"She literally has changed my life both psychologically and physically. Her advice along with her treatments works so well that I have a totally different life now."
"Five years ago, I couldn't even walk and now I am dancing! YES – GO TO DR. LALEZAR! She is the best physician in Los Angeles (and maybe the world)!"
"Dr. Lalezar is the best! She helped me recover from Hashimoto's thyroiditis and I am feeling the best I have in 14 years. I cannot recommend her enough!"
"I went to Dr. Lalezar frustrated that after having seen 4 specialists. No one could figure out what was wrong with my thyroid. Well, she did in the first 10 minutes I met her. I highly recommend Dr Lalezar."
"I have my Dr. Lalezar to thank for my life and my health. I spent probably over $100,000 over the years looking for answers only to be told it was all in my head. I am so grateful. If I hadn't found her, I can't imagine where I'd be."
"I feel better than I have felt in years thanks to Dr. Lalezar. I had been to other doctors … She has prescribed balancing hormones and various minerals and micronutrients to get me feeling better than ever. Those, along with chelation IVs have made incredible transformations in my health."
A Note to Medical Professionals:
We often collaborate with a variety of physicians' practices on puzzling, challenging and complex medical conditions and we welcome the opportunity for CROSS-REFERRALS.
Internists • Dentists • Dermatologists • Gastroenterologists • Rheumatologists • OB/GYNs • Urologists • Infertility Specialists