IV MSM
Intravenous Nutrient Infusion Therapy at Health and Vitality Center – Los Angeles
People are talking quite a bit about the nutritional supplement MSM (methylsulfonylmethane). MSM has become very popular these days, and for good reason: it has helped many people with arthritis and other musculoskeletal problems, and appears to be much more effective than the familiar natural medicine treatments glucosamine and chondroitin. At the Health and Vitality Center, a Los Angeles wellness clinic headed by holistic doctor Shiva Lalezar, we have seen excellent results with intravenous MSM in a variety of health conditions.
What is MSM?
MSM is a naturally-occurring, organic sulfur-containing molecule. It can be found in foods like milk, coffee, tea, and tomatoes.
The biological function of MSM is to supply the sulfur required to make the amino acids cysteine and methionine – both of which are extremely important to your body. When your body synthesizes proteins (which are made up of amino acids), methionine is almost always the first amino acid in the sequence. Proteins also must fold in specific ways in order for them to be biologically useful and active. Cysteine is crucial to the three-dimensional structure of proteins, ensuring that proteins fold properly.
How does IV MSM work?
MSM has two important properties:
Anti-inflammatory
Antioxidant
Because so many diseases are caused by, or exacerbated by, the processes of inflammation and/or oxidation, using IV MSM as a treatment makes a great deal of sense!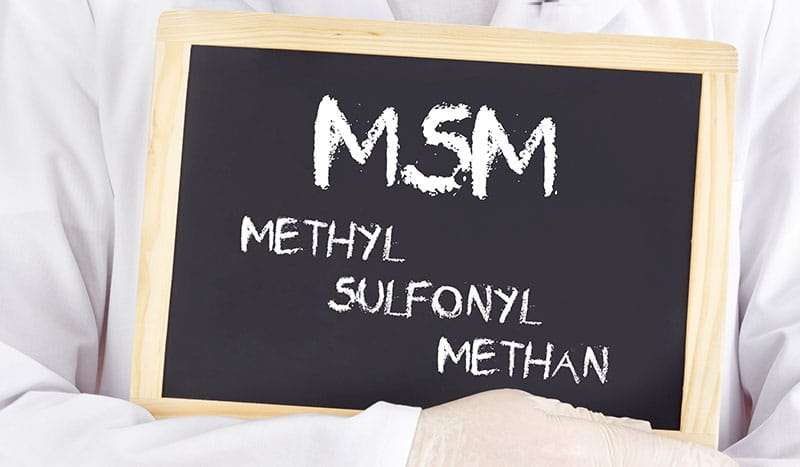 What are some of the medical conditions that may be helped with IV MSM treatment?
Intravenous MSM therapy is mainly used in muscle and joint disorders, including:
Arthritis
Fibromyalgia/Chronic Fatigue Syndrome
Neuropathic pain
IV MSM may also be useful in treating allergic rhinitis (commonly called hay fever). Clinical studies show MSM reduces binding of LDL (bad cholesterol) to blood vessels, suggesting that its anti-inflammatory action may help protect against heart disease.
How is the IV MSM treatment administered?
You will receive your intravenous MSM infusion in our relaxing, comfortable IV therapy room. You can read a book, listen to music, or even work on your laptop computer while you are being treated.
How do I find out more about IV MSM treatment?
Call the Health & Vitality Center at 310-477-1166 or click here to schedule an appointment online today. We are one of the leading centers for natural medicine in Los Angeles. Holistic doctor Shiva Lalezar relieves symptoms by correcting the often-hidden root causes of health problems. She is a pioneer in using IV MSM and intravenous vitamin therapy in Los Angeles. The Health and Vitality Center uses an integrative approach, combining the best conventional therapies with the latest techniques and treatments in functional medicine for optimal results.
Testimonials that say a lot!
"Dr. Lalezar, just a note to thank you for the chelation treatments, which have made a major difference in my health! All of your services are really excellent but the chelation in particular is fantastic."
"Ever since I have been seeing Dr. Lalezar, my overall health has improved 100%. Dr. Lalezar's techniques and methods have helped me lose over 60lbs and maintain the weight loss. I have not felt this healthy and young in years."
"Dr. Lalezar has changed my life. Before I became her patient, I consulted with several doctors, but to no avail. After being treated by Dr. Lalezar, all of that changed."
"She literally has changed my life both psychologically and physically. Her advice along with her treatments works so well that I have a totally different life now."
"Five years ago, I couldn't even walk and now I am dancing! YES – GO TO DR. LALEZAR! She is the best physician in Los Angeles (and maybe the world)!"
"Dr. Lalezar is the best! She helped me recover from Hashimoto's thyroiditis and I am feeling the best I have in 14 years. I cannot recommend her enough!"
"I went to Dr. Lalezar frustrated that after having seen 4 specialists. No one could figure out what was wrong with my thyroid. Well, she did in the first 10 minutes I met her. I highly recommend Dr Lalezar."
"I have my Dr. Lalezar to thank for my life and my health. I spent probably over $100,000 over the years looking for answers only to be told it was all in my head. I am so grateful. If I hadn't found her, I can't imagine where I'd be."
"I feel better than I have felt in years thanks to Dr. Lalezar. I had been to other doctors … She has prescribed balancing hormones and various minerals and micronutrients to get me feeling better than ever. Those, along with chelation IVs have made incredible transformations in my health."
A Note to Medical Professionals:
We often collaborate with a variety of physicians' practices on puzzling, challenging and complex medical conditions and we welcome the opportunity for CROSS-REFERRALS.
Internists • Dentists • Dermatologists • Gastroenterologists • Rheumatologists • OB/GYNs • Urologists • Infertility Specialists