Dr. Shiva Lalezar, D.O.
About Our Founder and Medical Director
For over 15 years, Dr. Shiva Lalezar has been the leader in Functional and Holistic Medicine in Los Angeles. She is a pioneer in using glutathione IV and IV vitamin drip therapy for the treatment of complex conditions. Dr. Lalezar employs both conventional and alternative therapies in her scope of practice. She founded the Health and Vitality Center in 2008 to bring the highest quality holistic treatments to patients who often require precise testing to uncover the root cause of their chronic or complex health condition. Many of her new patients have gone for years without a correct diagnosis or effective treatment of their illness, even at other holistic offices.
Degrees and Specialties
Dr. Lalezar earned her Doctor of Osteopathy (D.O.) degree at Western University of Health Sciences, followed by a residency in Family Medicine at Medical College of Wisconsin. She earned an undergraduate degree in Biology with high honors from UCLA. Dr. Lalezar is certified in Chelation Therapy by the American College for Advancement in Medicine.
Dr. Lalezar specializes in Family Medicine and has specific training in Functional Medicine and Anti-Aging. She has practiced at the Whitaker Wellness Institute where she specialized in treating severe chronic illnesses. She also has specialized training in Spiritual Psychology, Hypnotherapy, and Reiki.
Memberships
Dr. Lalezar is a member of:
The American Academy of Environmental Medicine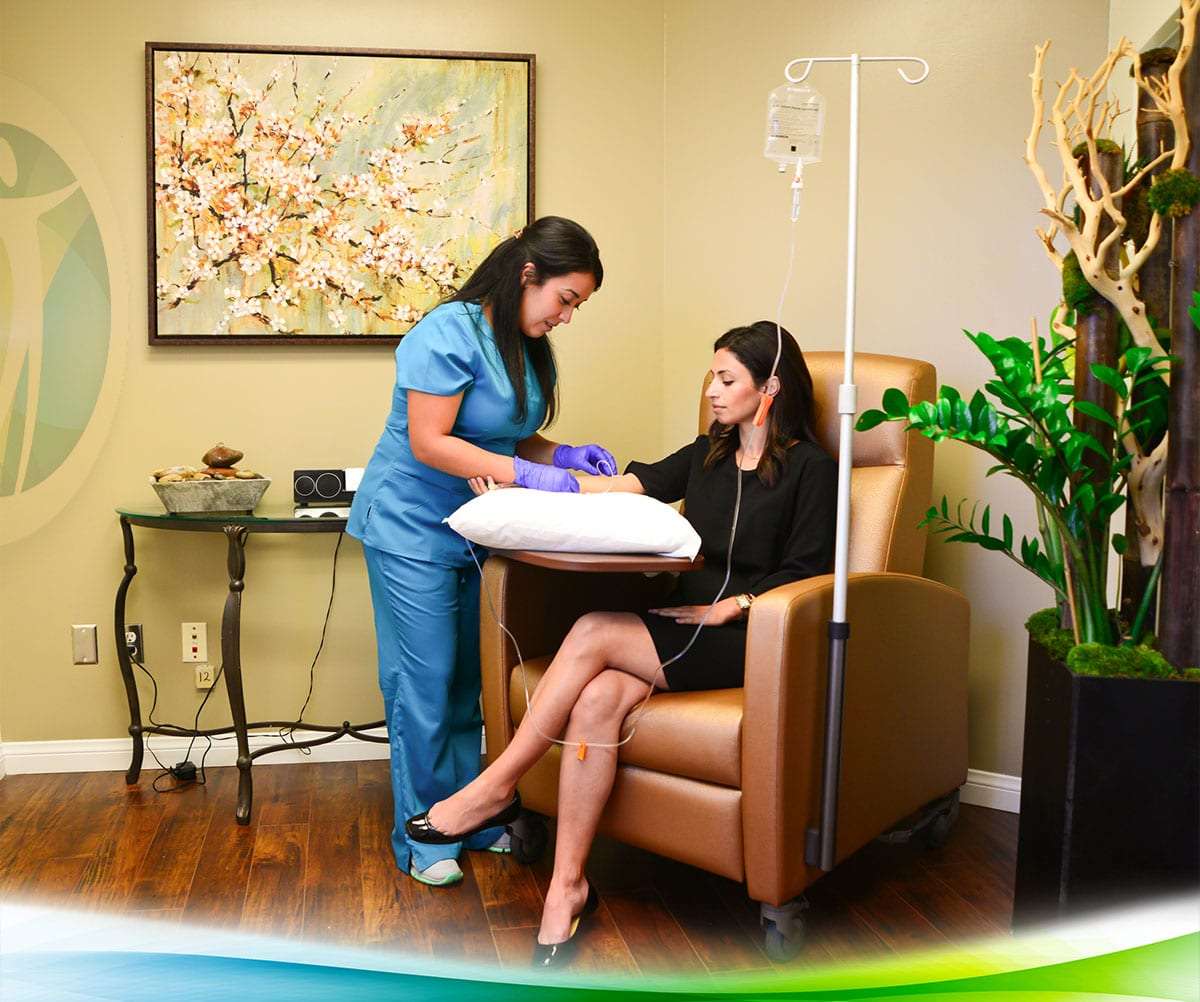 Approach to Care
Dr. Lalezar has created a sanctuary for people who are suffering with underlying health conditions that have yet to be discovered or effectively treated. She believes in thorough testing using rigorous diagnostic protocols to find the root cause of your condition. Dr. Lalezar is persistent and focused in discovering what is causing your symptoms. Her holistic approach makes you a partner in your treatment plan. She believes in detoxifying the body first and foremost and then providing targeted nutrients intravenously to help patients achieve a rapid return to wellness and vitality. She will utilize every treatment necessary—and only those that are indicated–to restore your health as efficiently and quickly as possible.
About Our Clinic
The Health & Vitality Center is one of the leading centers for Functional Medicine in Los Angeles. We have been featured on Fox News as well as in Suzanne Somers' Doctor Resource Guide. The Health & Vitality Center offers a calm, relaxing environment where patients can experience profound healing. We partner with you to discover all of the factors in your history and lifestyle that impact your overall health: physical, emotional, mental, and spiritual.
After uncovering the root cause of your condition, Dr. Lalezar will create a plan with you to tailor highly effective treatments and provide the support you need to experience break-through results. IV Chelation therapy and vitamin drips are key treatments for our patients. They remove toxins and deliver needed vitamins and minerals — directly into the patient's bloodstream, and create a maximum effect and benefit. The IV therapy solutions we use are the highest quality from the most respected compounding pharmacies in Los Angeles. They are preservative-free and as a result are utilized much more easily by the body than synthetic ingredients used by other clinics in Los Angeles.
You will receive your infusion therapy in our relaxing, comfortable IV suite, where your treatment is supervised by Dr. Lalezar. You can read a book, listen to music, or even work on your laptop computer while you are receiving your IV therapy.
Dr. Lalezar will prescribe the optimal treatment plan for your unique condition. Our patients often experience a rapid transformation and abundant health and vitality. Our skilled, friendly, and compassionate staff is dedicated to your health and comfort. Together, combined with our healing environment, we look forward to returning you to a state of wellness.
The Health and Vitality Center was created to bring the highest quality holistic treatments to our patients