Dr. Shiva Lalezar, Founder and Medical Director
Approach to Care
Dr. Lalezar has created a sanctuary for patients who are suffering from complex health issues.  She is committed, persistent and focused to get to the root cause of your illness.  She believes in thorough specialty diagnostic tests to uncover the underlying causes of your disease.  Her holistic approach makes you a partner in discovering all the factors in your history and lifestyle that impact your overall health: physical, emotional, mental, and spiritual.
After uncovering the root cause of your condition, Dr. Lalezar will tailor a highly effective treatment plan and provide the support you need to experience break-through results.  She believes in detoxifying the body first and foremost, and then providing targeted nutritional therapies orally and intravenously to help patients achieve a rapid return to health and vitality.  IV Chelation and IV nutritional therapy are key components in your treatments.  They remove toxins and deliver needed vitamins and minerals — directly into your bloodstream, and create a maximum effect and benefit.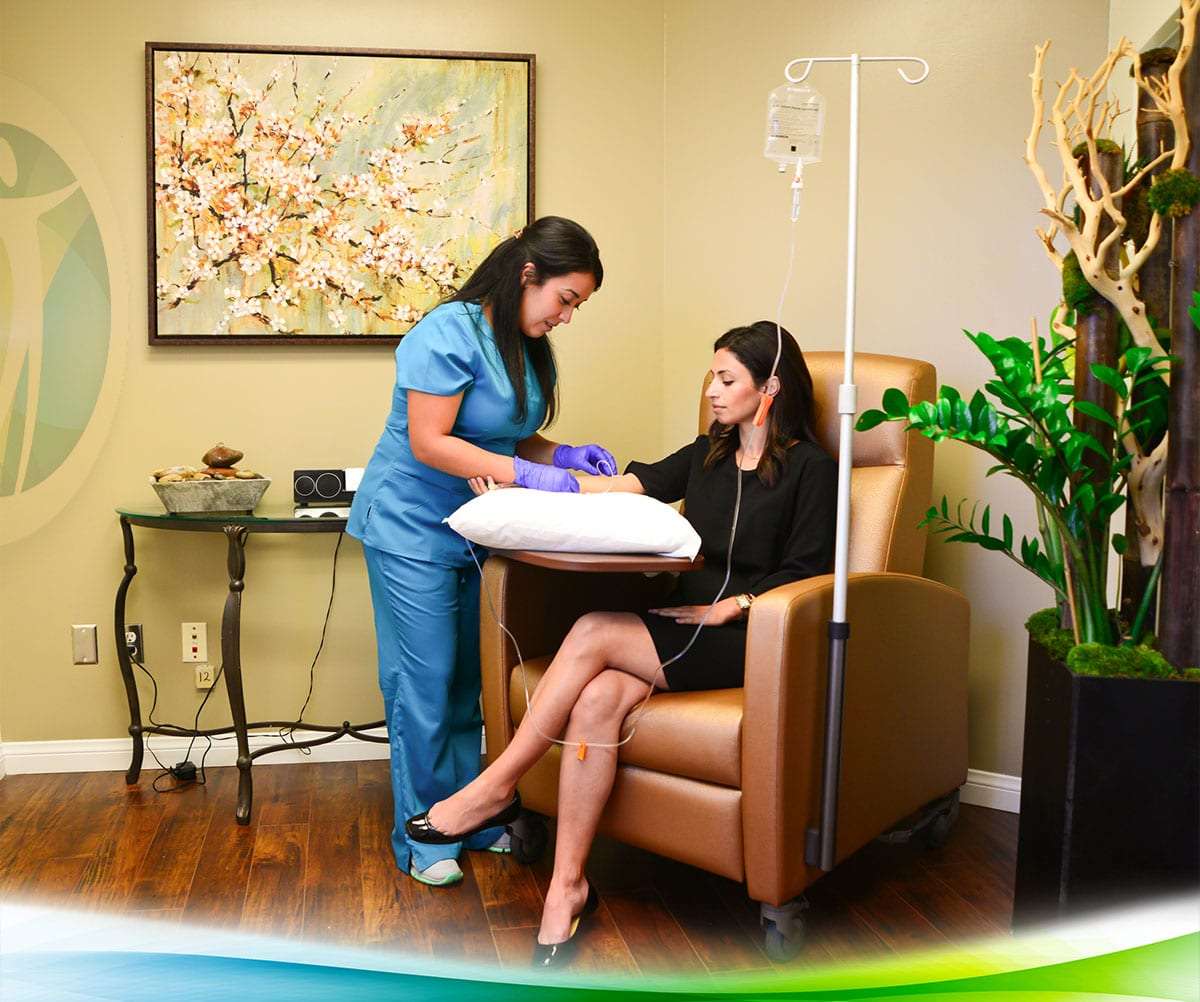 About Our Clinic
The Health & Vitality Center is one of the leading centers for Functional Medicine in Los Angeles.  Our center offers a calm and relaxing environment where patients can experience profound healing.  You will receive your infusion therapy in our comfortable IV suite, where your treatment is directly supervised by Dr. Lalezar. You can read a book, listen to music, or even work on your laptop while you are receiving your IV therapy.  You can also request a private IV room.
What makes our center different than some other IV clinics in town is the individualized protocols Dr. Lalezar writes after spending hours with you.  The osmolarity and the infusion rate of these IVs are carefully calculated to ensure your outmost safety.  The IV solutions we use are highest quality, preservative and corn-free from the most reputable compounding pharmacies in the nation.  In addition, Dr. Lalezar is involved in the day to day quality control of the IV room.
Her nurse Cindy has incredible IV skills and is able to get into the most difficult veins.  She is kind, empathetic, and dedicated to your well being and will ensure you have a pleasant experience throughout your visit at the office.
We are committed and look forward to returning you to a state of complete wellness.